Inquiry Into Gifts: Emily's birth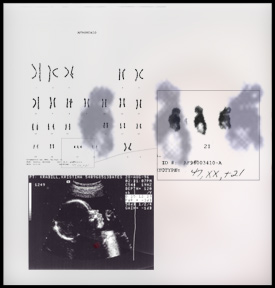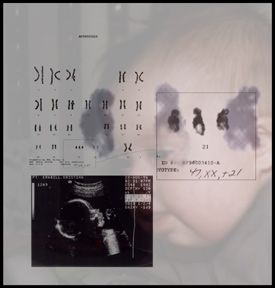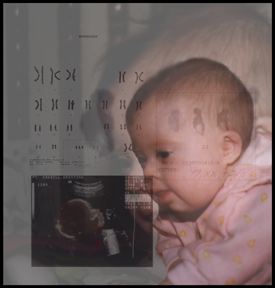 title: Amniocentesis and Sonogram I, II, and III
Image elements here include the amniocentesis report, the sonogram and a photo.
So these first prints work from our knowledge of Emily at that time. They begin with scans of an amniocentesis report and a sonogram. The three shapes are the three chromosomes that would be a pair in a child without Down syndrome.
The series works somehow with the thoughts about an idea becoming a person.