Inquiry Into Gifts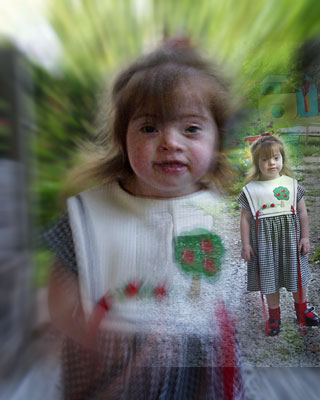 title: Emily at Three
Another portrait of Emily.
One of the issues that seems to be a constant in my art and life is the question of what is holy. It is good to read the author, Annie Dillard's way of approaching those questions.
I do not want to give up the possibility of approaching the sublime, that feeling when beauty or awe move you deeply. And I think I could set Emily up in that way, maybe as the Indigo Bunting, the miraculous gift,
maybe the gift we miss. I think that would be legitimate.
But I actually think that she is really a grackle,
just like I am.
Still somehow God is here and uses grackles like us to do holy work.