Inquiry Into Gifts:
a story about evil
I want to talk about another change I see in myself. The first time I showed these images in a presentation I told this story--
"When I showed these prints a colleague and I were talking in the gallery. I was trying to describe a kind of reversal in my artwork. Earlier sculpture was always about noble ideals using a rough/coarse form. In contrast, I said then, this form is slick, glowing, sensual, but it is the chromosome triplet that causes Down syndrome–an evil thing.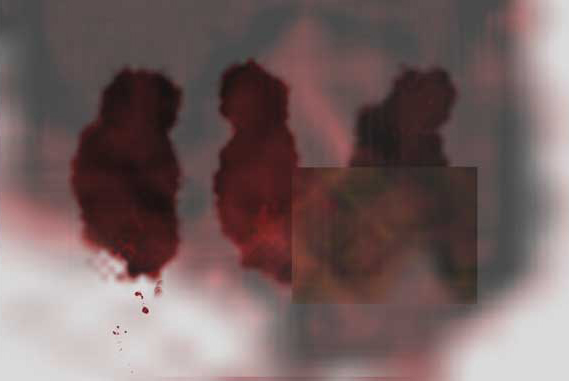 title: Genetics IV
This, again, is a colored, enlarged image of the amniocentesis image of the 21st chromosome triplet.
Even then I would not have used the term evil. I probably struggled to find a word and tried a few like negative, bad, something ugly…
In a time when God will wipe the tears from every face and take away the disgrace of the people and swallow death, I would have surely known Down syndrome would disappear.