Inquiry Into Gifts: friends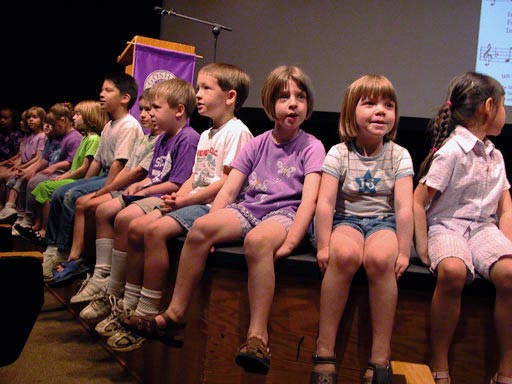 I gave this presentation to a weekly chapel at Goshen College while Emily was in Kindergarten. At the end of it Emily's class came up and sang. It was very moving. They were a great group of kids and Emily loved being with them. Emily, along with many others, can be an ambassador for kids with special needs to our world and many people respond in amazing ways.
Another gift is the kids who have been in Emily's classes: pre-school, kindergarten and first grade.
Teachers, also very special people, tell stories like the times the whole class would clap when Emily came back from Speech with a star on her paper for doing well. That makes her day and mine.
These are all normal people by most definitions, but none of them are normal in my eyes. I hope you get a chance to meet kids like these or at least feel their joy.