Inquiry Into Gifts: changing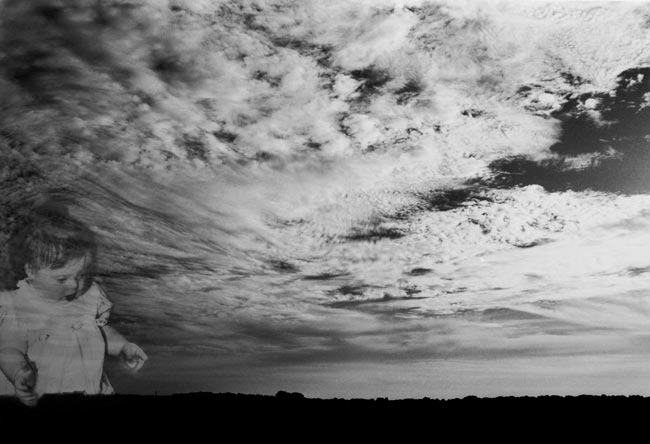 title: Emily and the Sky II
This image is probably also related to the previous page's, Normal Curve V on page 12.
Now I still believe that is true. I believe it more than I did then. It is right and has a kind of noble beauty that makes my eyes tear.
But the piece that has emerged as we have gotten to know Emily–as she shows more and more who she is—is that not only is she a blessed child of God, but she's fun. She's a pleasure to have in our family. She brings happiness to her friends most of the time. Most of the time they bring happiness to her.